Description
Sakurahana town is where the blooming PreCure cures live it is very fun the cures do have small homes. But the homes are very wobbly and not srong The parks are very big and fresh the green grass is full of flowers and bees It is very hot and cold in the winter and the summer times Also it is where the girls play everyday relaxing And play about in the parks all day.the cafes and the food are fresh and cool and the drinks to! They have clubs, pubs and disco'sThey have fun in Sakurahana town The school's and the factory's are very busy all days.The pets are cute and fluffy very cute .The food looks very yummy .And there are game clubs and music clubs.the flowers are great.The fruit and veg are very fresh.They sell diamonds.The beach is the best part in the summer all day ice cream and ice lolly's.they have shape books.The cures are super hot at the beach all day At the beach.Every one love's the beach so much it is the best beach in the world the sun ,the sea and the sky.The party's all have masks and games all day with joy and happiness. All day with birds in the sky.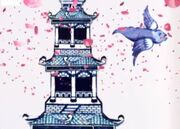 Places
Every one likes the food and shops. But the beach is the best.It is a great Town
Ad blocker interference detected!
Wikia is a free-to-use site that makes money from advertising. We have a modified experience for viewers using ad blockers

Wikia is not accessible if you've made further modifications. Remove the custom ad blocker rule(s) and the page will load as expected.